Floresville Real Estate Statistics
The following chart is the data based upon average prices as of November 2019   From 2016 to  2019
All types of homes including manufactured homes, all price ranges,  all sizes,  all bedroom sizes.
Blue = Entire MLS            Green =  Wilson County         Teal = Floresville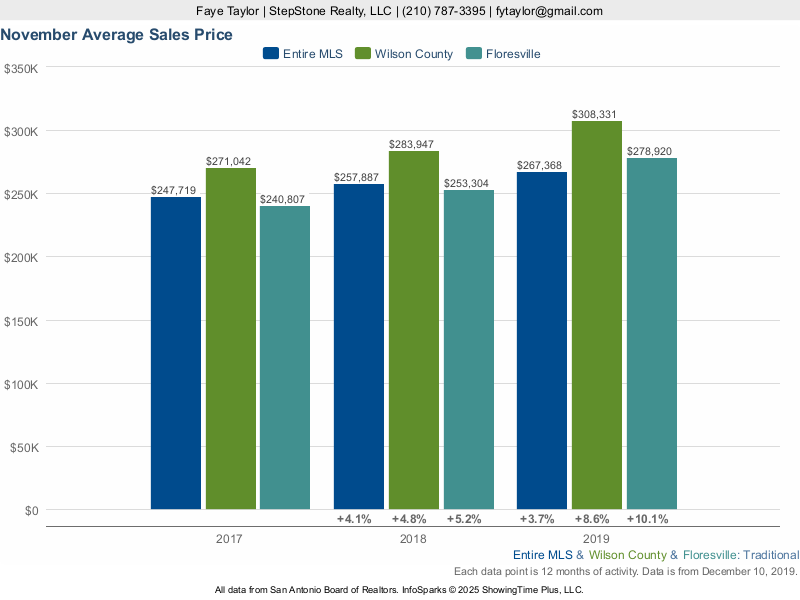 SABOR MLS = includes all of Bexar County and some  the contiguous counties such as Wilson, Medina, Atascosa, Guadalupe, Frio, Bandera, Comal and Kendall listings.  Some of the Guadalupe, Comal listings and  some of the Kendall listings are not in SABOR as those Four Rivers MLS agents who list those homes do not list them in SABOR.  A few of the Wilson county, Comal county and Bexar county  listings may be listed in Four Rivers only so will not be reflected in the above data.
As you look at Floresville Real Estate data, you will note that Wilson county is moving upwards faster than the other SABOR properties.  Floresville is behind the overall Wilson County increase because La Vernia property values overall are higher than Floresville.  Two factors drive those values.   La Vernia does sell at a higher price/ sf than Floresville on average but La Vernia has developed a greater number of higher priced subdivisions.  That means that the higher priced homes are concentrated in that area of the county.
The following chart is the data based upon Months Supply of Homes for Sale  as of November 2019   From 2016 to  2019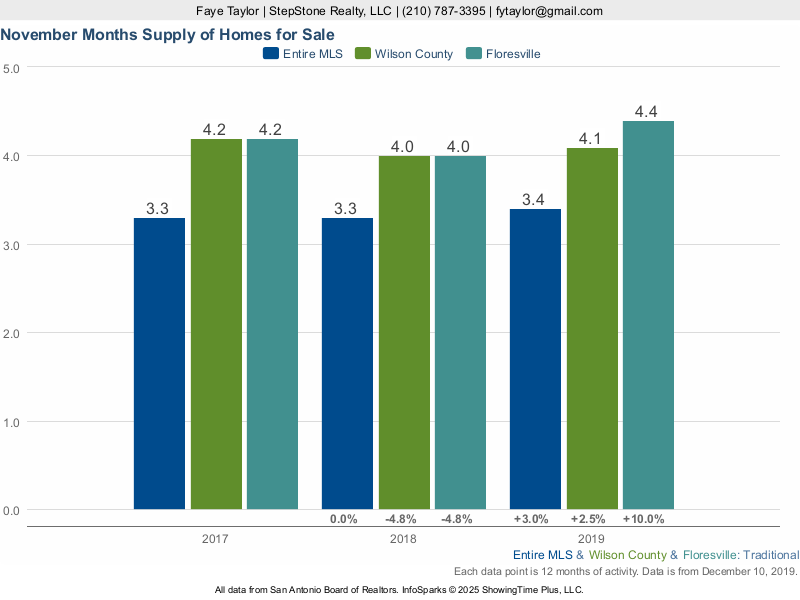 The following chart is the data based upon Average Price per Sq Ft  as of November 2019   From 2016 to  2019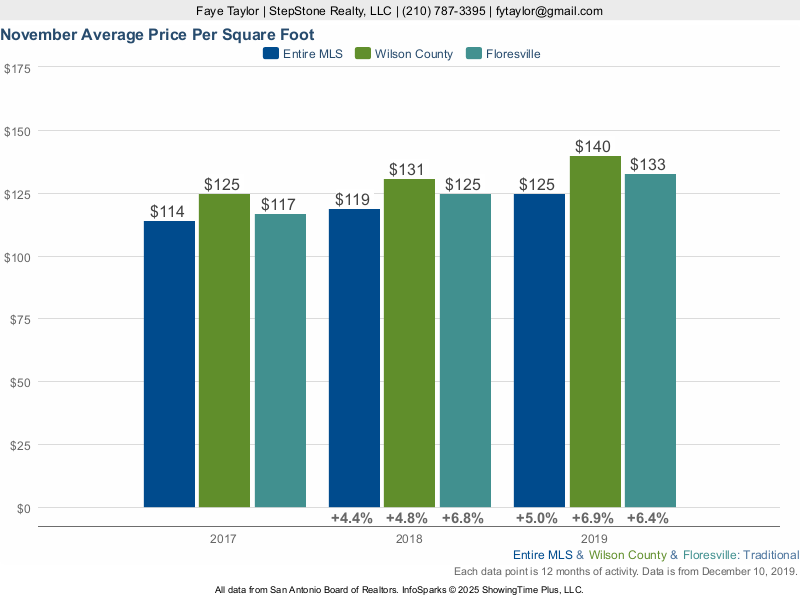 The following chart is the data based upon Average Days on Market  as of November 2019   From 2016 to  2019